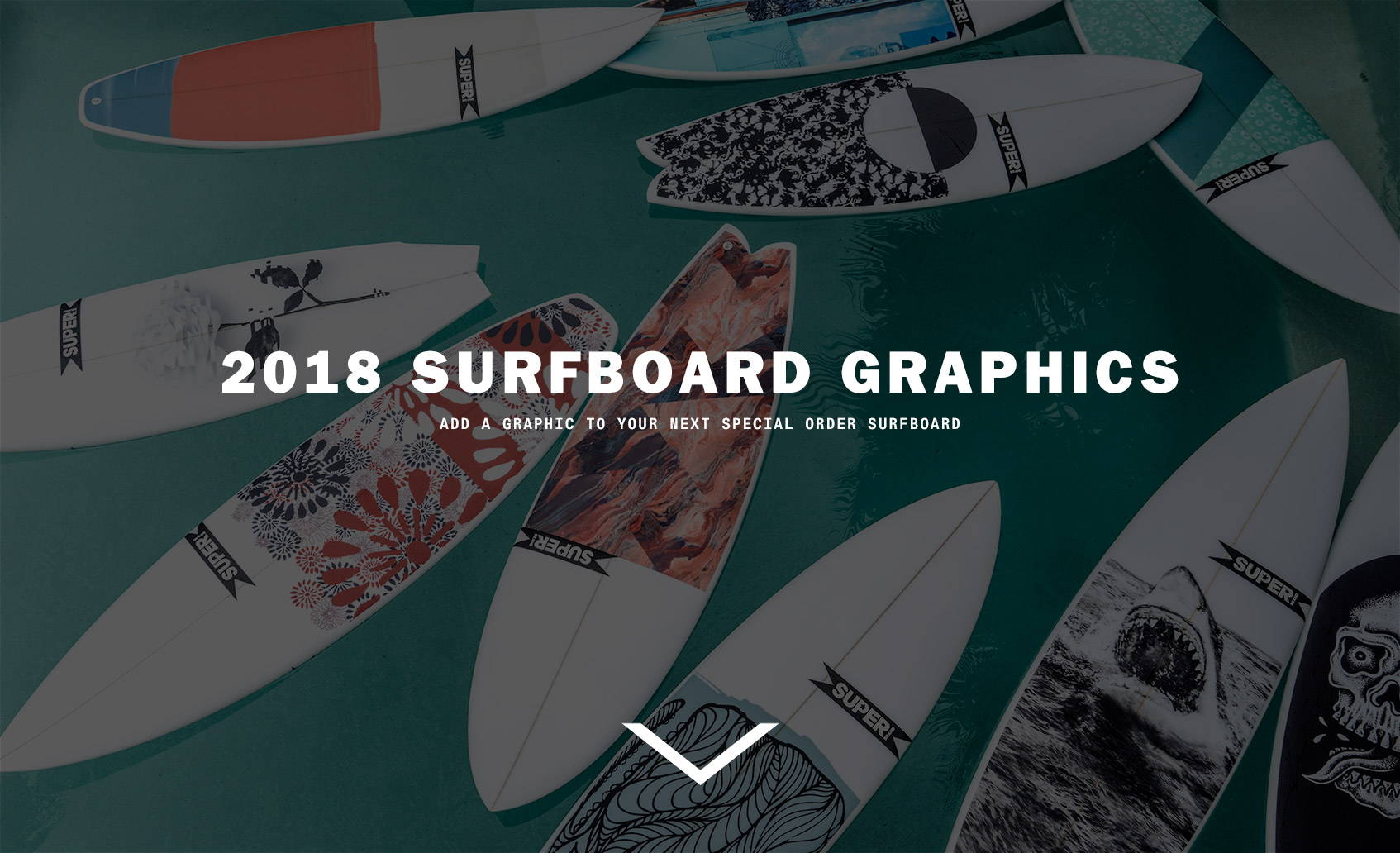 New 2018 surfboard graphics are now available on custom orders
We've partnered with artists such as Sketchy Tank, Dustin Ortiz, Chris Kepler and our talented in house designers to bring you the best graphic collection to date. Add a graphic to your next special order surfboard.
 
*Any graphic can go on any board model, pull the trigger on a custom board with 2018 graphics today!